To Be Real
ROLE:
Design & Creative Direction
COMPLETED:
December 2019
PRINTED ON:
Mohawk Astrobrights, Keaykolour, Curious Collection, Skytone, 11x8.5in.
TEXT FROM:
This American Life, Episode 620: To Be Real
SPECIAL THANKS:
Chrissi Cowhey
FEATURED IN:

BRIEF
The podcast 'To Be Real' from This American Life is a collection of a prologue and three acts, which discuss the importance of having truthful and 'real' conversations in the world today. The aim of the project was to create a visual and tangible experience out of something originally designed to be heard. The visual hierarchy of paying careful attention to dramatic moments, pacing and supporting dialogue was also a creative challenge.


SOLUTION
The project's visual identity was based on symbolic colors that represent boldness, and transparent paper to represent subtle truths and slow reveals. There are multiple conversations throughout the podcast due to television recordings and reports that are demonstrated through the use of different typesetting. Details such as the perfect binding style with an open spine represent the podcast's emphasis on the idea of transparency and openness.

One of the main reasons I was able to digest the podcast's dense and abstract information was its separation between acts. The pauses between all four sections made it easier to take each story as its own. The construction of the book was inspired by binder-like dividers, which show clear divisions of the acts at the start of the book.


The typefaces used throughout the podcast is also reflective of its content— the delicate serifs, Self Modern and Canela Text, contrast the static and wide sans-serif, Steinbeck. This represents the inner conflict that is discussed frequently in the episode. There are more subtle hints at this subject when the text alignment switches from centered to left-aligned.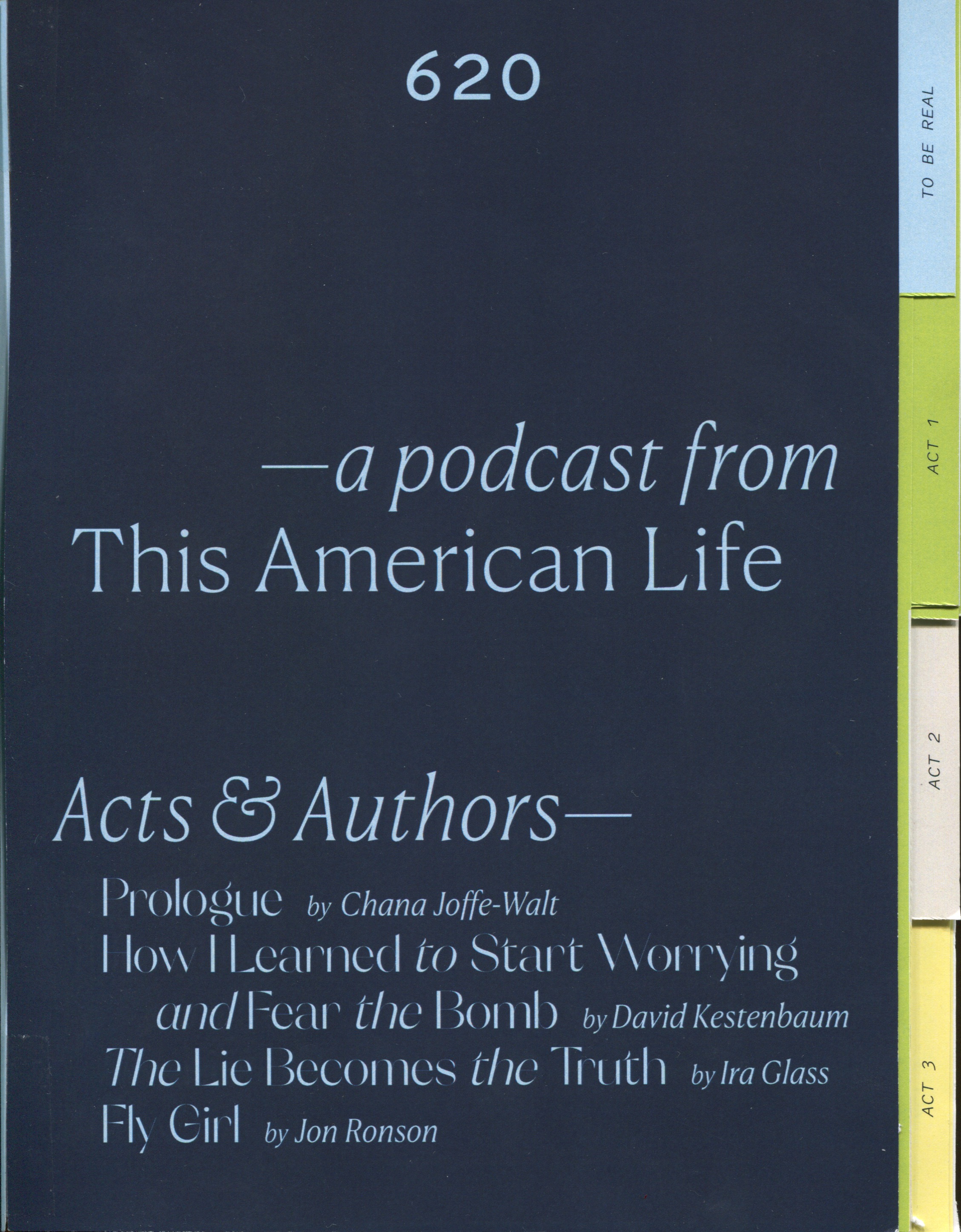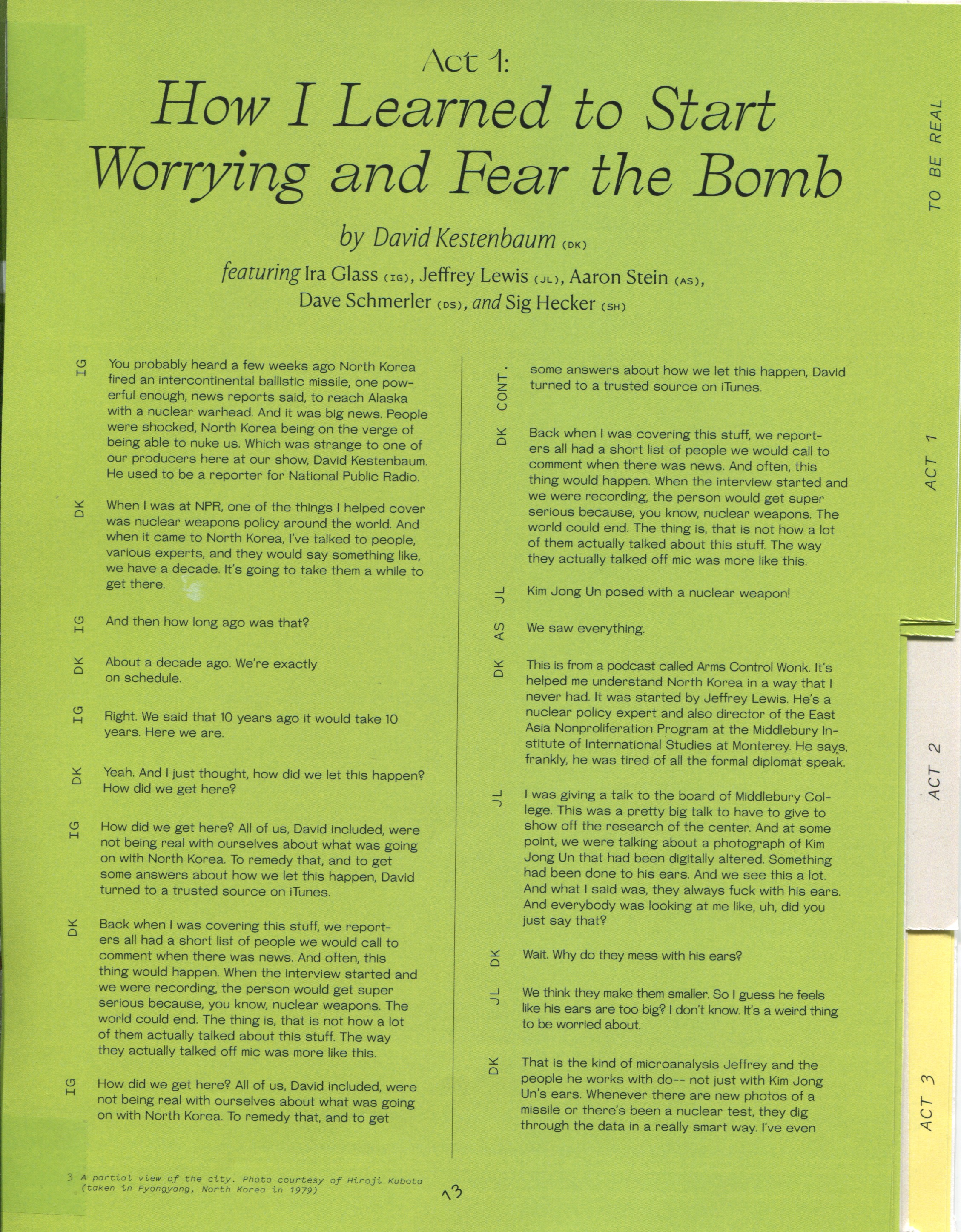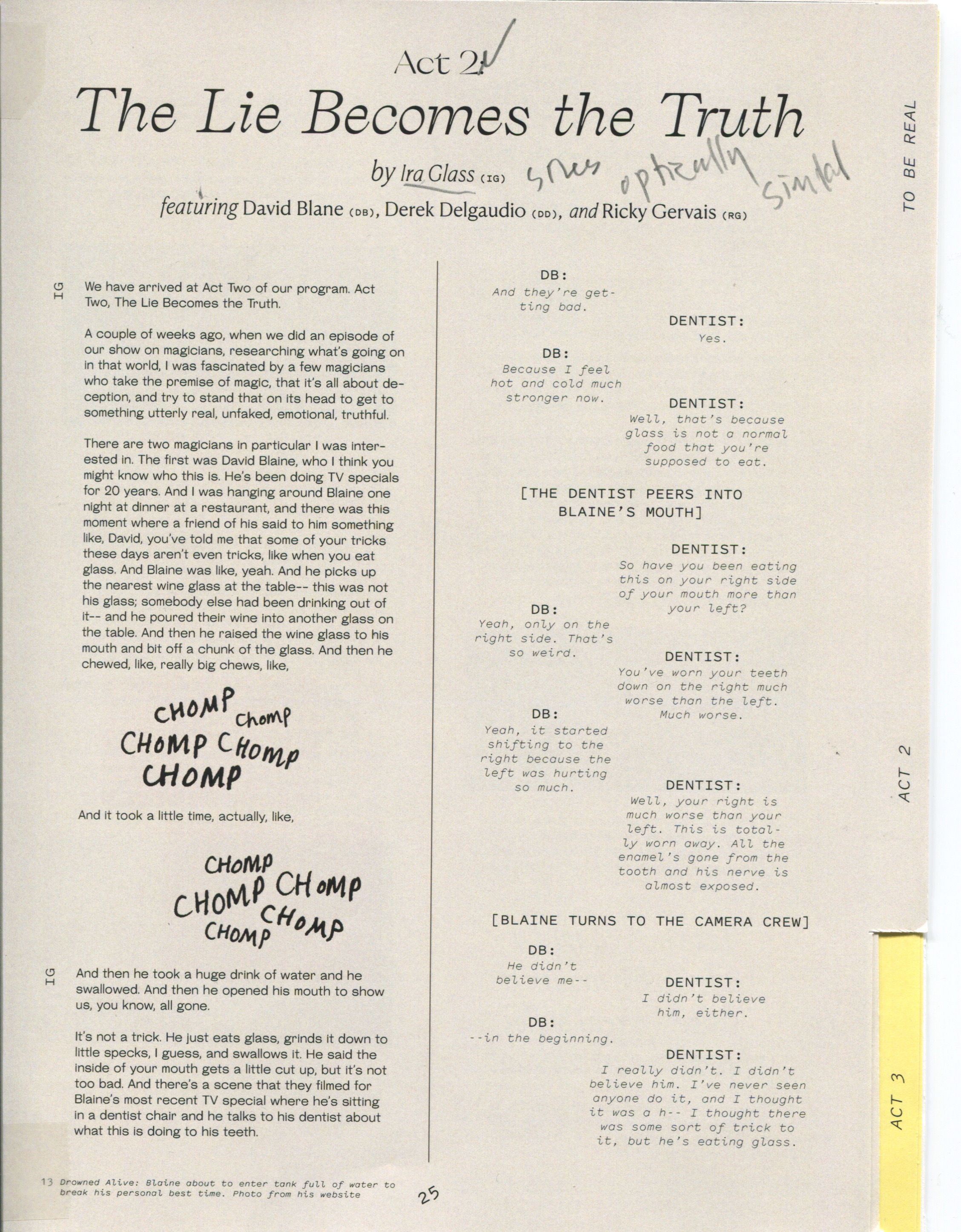 Typesetting & combination drafts, feedback and mark-ups
︎︎︎Click through to see full book.